New CEO Maurice van Winden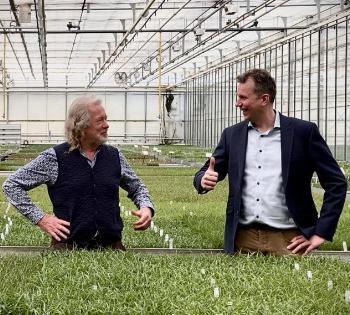 Reginald Deroose takes a step back, Maurice van Winden a step foreward.
After more than 40 years of playing a very active role in the company he founded himself in 1981, Reginald will take a step back from day-to-day operations starting from the beginning of April. He will shift the focus to an advisory role and his role as a director on the Board of Directors. From this new role he will support the management based on his knowledge and experience and be an ambassador of our company. The position of CEO was taken over by Maurice van Winden, who returned to the company on March 1st.
Various activities that Reginald was closely involved in for many years will be taken over by people from the team. Peter de Ridder will be responsible for sales and marketing. Assortment development and breeding will be in the care of Laurent Taerwe.
Without Reginald there would have been no Deroose Plants and we would never have grown into the group we are today. With customers, companies, and employees in many countries. Under Maurice's leadership and with the strong team and the many talents in the group, the company will be able to develop and grow further. The innovative power, the strong positioning in floriculture, plantation crops and vegetable propagation gives the company a unique position.